TONI DRESS DAMENMODEN GMBH is part of the Weber & Ott Group in Forchheim/Upper Franconia. The company looks back on more than 180 years of success in the textile and fashion industry and is considered a reliable employer in the Nuremberg metropolitan region. In 2011, the well-known trouser specialist TONI DRESS completed a brand relaunch and started the new era of brands TONI und Relaxed - continued with the core product trousers, but with a lot of heart and soul, know-how and success, tops were now also integrated into the collections.
Since then, we have been inspiring our respective target groups with our high standards of fit, aesthetics and quality with TONI and Relaxed. We are aware of the economic, social and above all ecological responsibility in the creation of our collections. Likewise, the consistent training of young people in a range of professions is an essential part of our sustainable planning for the future.
We are also committed to being a fair and reliable partner for our mostly European suppliers, thereby enabling us to enter into a trusting partnership with our customers.

Again TONI is TOP Brand 2023
TextilWirtschaft confirms top marks for the TONI brand in the current "TW Study Image Analysis Women's Trousers 2023". More..
Campaign 2023: WE ARE TONI
Under "WE ARE TONI", TONI presents its current fit concept of the different styles so that the end customer can quickly find her way around and find the perfect trousers for her. The special thing about this campaign is that it was possible to recruit female employees from within the company.
WE ARE TONI is a campaign of complete conviction, because every woman can find the perfect TONI trousers for herself.
And these are our female colleagues, of whom we are very proud:
Michaela and Doreen are the professionals from the cutting department, Daniela is responsible for purchasing our precious fabrics and Sabine keeps the quality of our products high in quality control. (From left: Doreen, Sabine, Daniela and Michaela)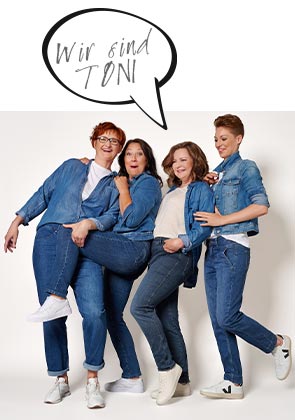 TONI Journal HW2023
Auch das TONI Journal für Herbst/Winter 2023 entstand durch das einzigartige Engagement unserer TONI Mitarbeiterinnen, die auf authentische Weise zeigen, was die Wahl der richtigen Hosenpassform mit sich bringt:
Comfortable to wear, feel good and look good!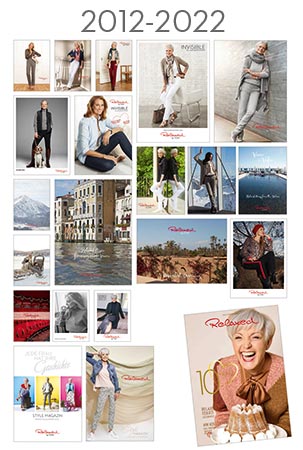 Relaxed celebrates its birthday
It almost seems like yesterday to us. But it's actually been more than 10 years since our Relaxed brand began conquering women's hearts in 2012 with trousers that are perfectly fitted and comfortable to wear.
Trade partners, friends and last but not least our customers celebrated this anniversary in a very special way.
Celebrate celebrations as they fall
The teams of our Relaxed retailers had a lot of fun, because we raffled off several "Team-Sausen" worth 1,000 EURO each for them. The luck of the draw fell on Modehaus Frey in Cham, Modehaus Bär in Öhringen, Nortex in Neumünster, Mühlhaus in Heiligenstadt, Van Tilburg in Nistelrode and Modehaus Moser in Aarau.
We would like to thank our retailers and all the hard-working Relaxed salespersons. Their professional know-how about our brand and their feeling for the customer's wishes have played a big part in Relaxed's success.
We say thank you for 10 years of loyalty, commitment and lots of great moments together.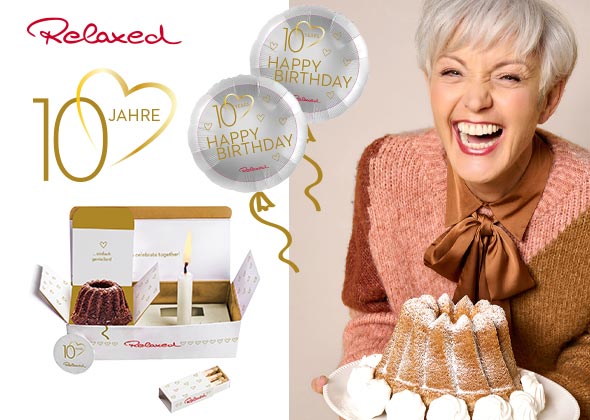 Relaxed celebrates with everyone
Our Relaxed customers should not miss out either. In autumn 2022, our retailer campaigns were held under the motto "Relaxed celebrates 10 years, celebrate with us". 
When they visited the POS campaign in the participating clothing shop, they received a Happy4you ring cake as a gift. In addition, a coffee party with the ten best friends could be won. There was a great demand for the raffle and so there were some fun and "relaxed" hours for our Relaxed customers.
Sustainability - it concerns us all!
For TONI and Relaxed, this not only means taking a critical look at the materials we process and bring to market. For us, sustainability is also closely linked to responsibility towards our employees, our environment and, last but not least, our customers.
As is so often the case, the way is the goal - especially when it comes to sustainability. More..
Career with TONI & Relaxed
Creativity, commitment and passion for fashion are what make us and our success.
Working at TONI or Relaxed means benefiting from versatility and numerous opportunities
Those who want to become part of our team will find the opportunities here. More..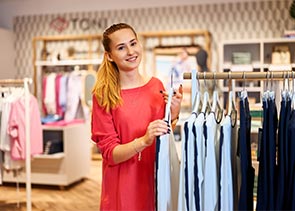 TONI & Relaxed - close to you
Ask us personally where your nearest TONI or Relaxed retailer is located. We will be happy to provide you with information under
phone +49 (0)9191 83 499